CAMP SOAP ... 100% biodegradable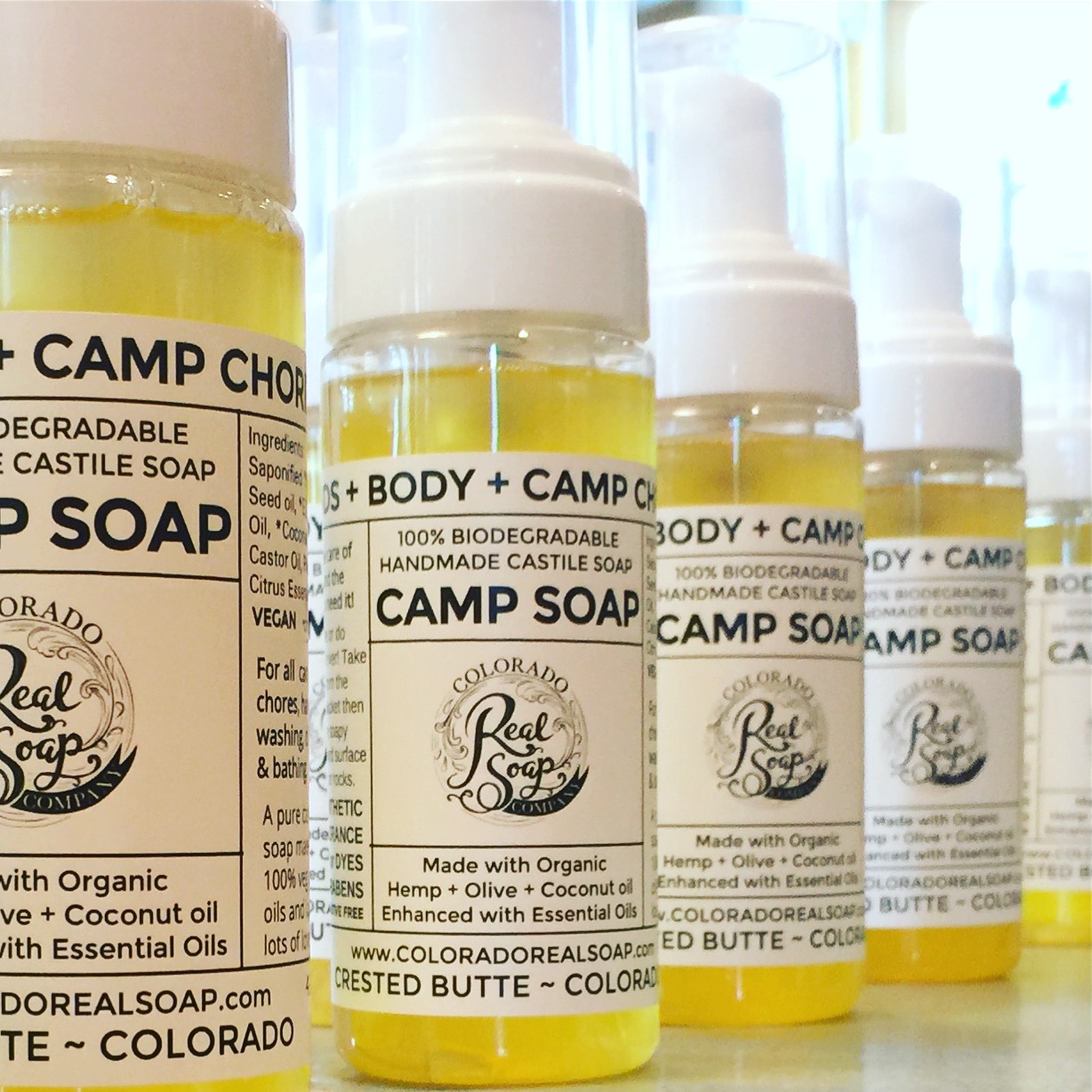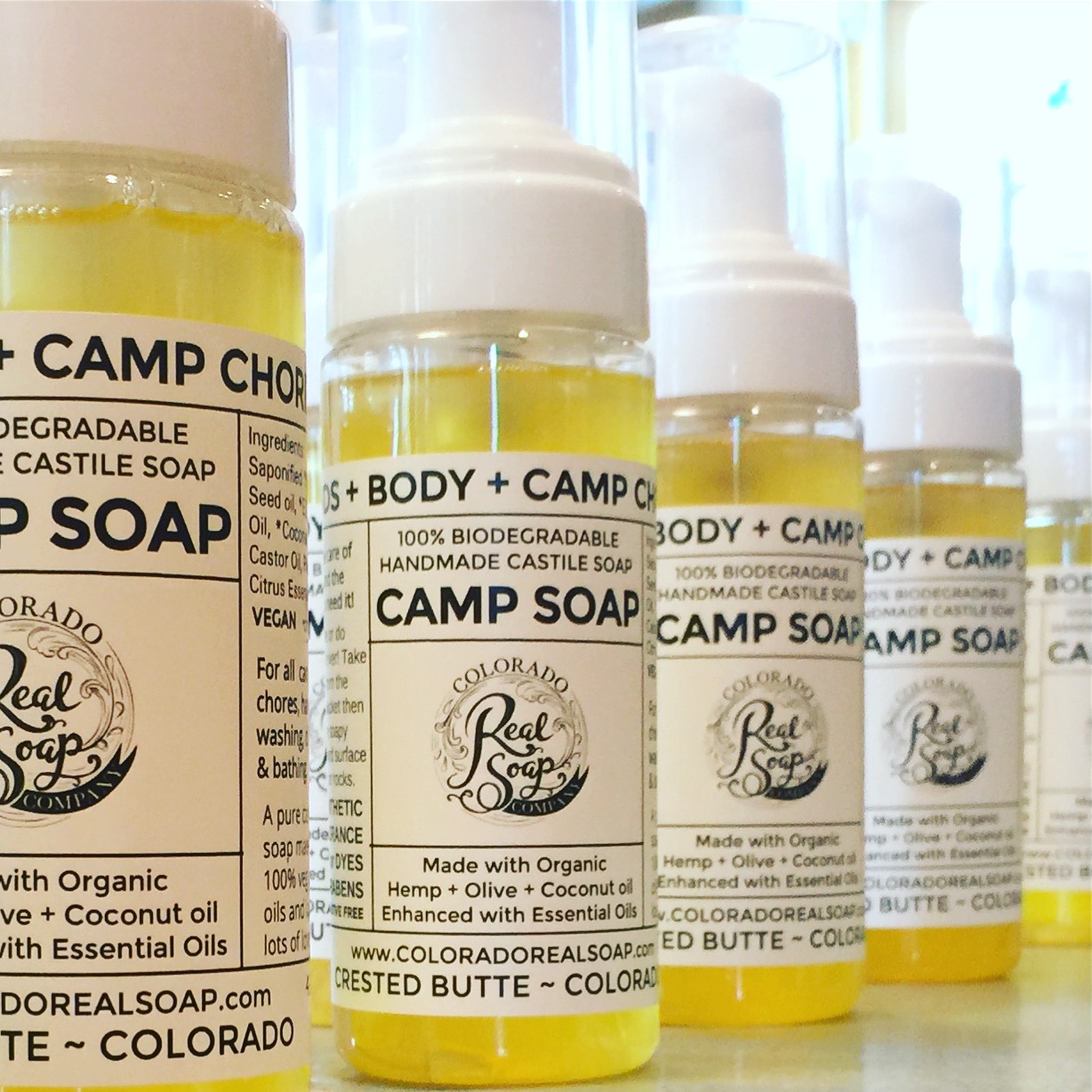 CAMP SOAP ... 100% biodegradable
I taught leadership guide training for Colorado Outward Bound School in the mid 1990's where my deep love for nature and animals found a voice informing others how to be gentle stewards of wild places, and the plants and animals which call those places home. My line would not be complete without a foaming liquid soap to use at camp. For all camp chores: hand, body, hair, dishes even stinky dogs!
100% Biodegradable CASTILE SOAP - not toxic to plants or animals when properly used. 6 oz leak proof foaming reusable dispenser. Pls. follow instructions on label.
MADE WITH MY HANDMADE ORGANIC LIQUID CASTILE SOAP + ESSENTIAL OILS + PRESERVATIVE FREE + 100% BIODEGRADABLE
Please read and leave reviews and comments at the bottom of the page!
One camp soap to do it all!
Liquid Castile + Citrus Essential oils in a foaming, reusable dispenser.
MADE WITH 100% ORGANIC OILS, ESSENTIAL OILS ... and NOTHING ELSE!
Citronella is a component of citrus essential oils and will help discourage flying bugs.
The Leave No Trace (LNT) Camping Ethic demands that we minimize all impacts when visiting wild lands (and not so wild lands too): Keeping water sources free of contaminants like soap and human waste is insisted upon. How we conduct ourselves at water sources is of vital importance to the health of the local ecosystem, and those downstream. Just a few days of camping can have dramatic, long lasting effects when LNT ethics are not implemented. Take care out there, the critters are counting on you!
Use this soap for all your camp chores and around the house, it's a powerful hand soap cause it's pretty concentrated - add some water to extend the use. Rinse and reuse the bottle and pump. Safe for RV septic systems.
HOW TO BATHE AT CAMP & CAMP CLEANING CHORES
1 Care must still be taken not to pollute the micro-environment meaning NEVER EVER bathe in the river or wash hair or do dishes in it.
2 Carry water AWAY from the source (50-100') in a bucket or bowl
3 Then widely disperse the dirty water on a hard surface, the road is perfect! Or rocky ground.
To learn MORE low impact camping rules and how to care for the wild world please visit LEAVE NOT TRACE
Hello, World! Thanks for taking the time to share your thoughts with others! Your review will populate on all my product pages so be sure to list the items your are commenting about. TIA!